The Clingmans Dome address is best described as GPS coordinates of N 35.56289 and W -83.49849. The summit is located in Great Smoky Mountains National Park along the Tennessee and North Carolina border. Clingmans Dome address is located between Sugarlands Visitor Center near Gatlinburg, TN, and Oconaluftee Visitor Center near Cherokee, NC.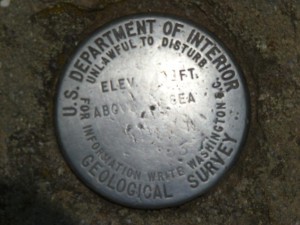 To reach the Clingmans Dome, turn off U.S. Highway 441 just south of Newfound Gap onto Clingmans Dome Road. The seven-mile road leads from Newfound Gap to the Forney Ridge Parking Area, followed by a half mile paved walking path to the summit. There is only one road to the parking area, so it is seven miles up and seven miles back dwon the same road – but the views and scenic pull-off areas along the way make the trip very worthwhile.
Clingmans Dome Address
35.562872, -83.498496
35° 33′ 46.34″ N, 83° 29′ 54.59″ W
There are large brown signs indicating the direction to Clingmans Dome Road, making it very easy to find. The overall number of roads in Great Smoky Mountains National Park are limited, and the road to Clingmans Dome is the only one near Newfound Gap.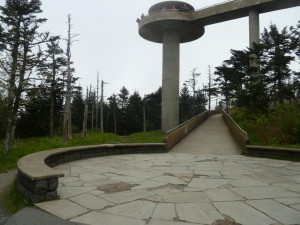 GPS units are not always completely accurate in the mountains, especially while driving through the turns and changing elevations. The national park maps provide for an alternative means to follow directions and find the proper routes.
There really is not a typical Clingmans Dome address. Except for the one roadway leading to the summit, the peak is surrounded by undeveloped park lands. The typical street address system just does not apply. Use the GPS coordinates, find it on a map, follow signs and ask for directions to find your way.